Progressive lubrication screw conveyor
Progressive grease lubrication on a bulk loading installation. The installation combines different screw conveyors and a pivoting arm.
With the amount and positioning of the lube points in mind, Lionoil developped a user-friendly system.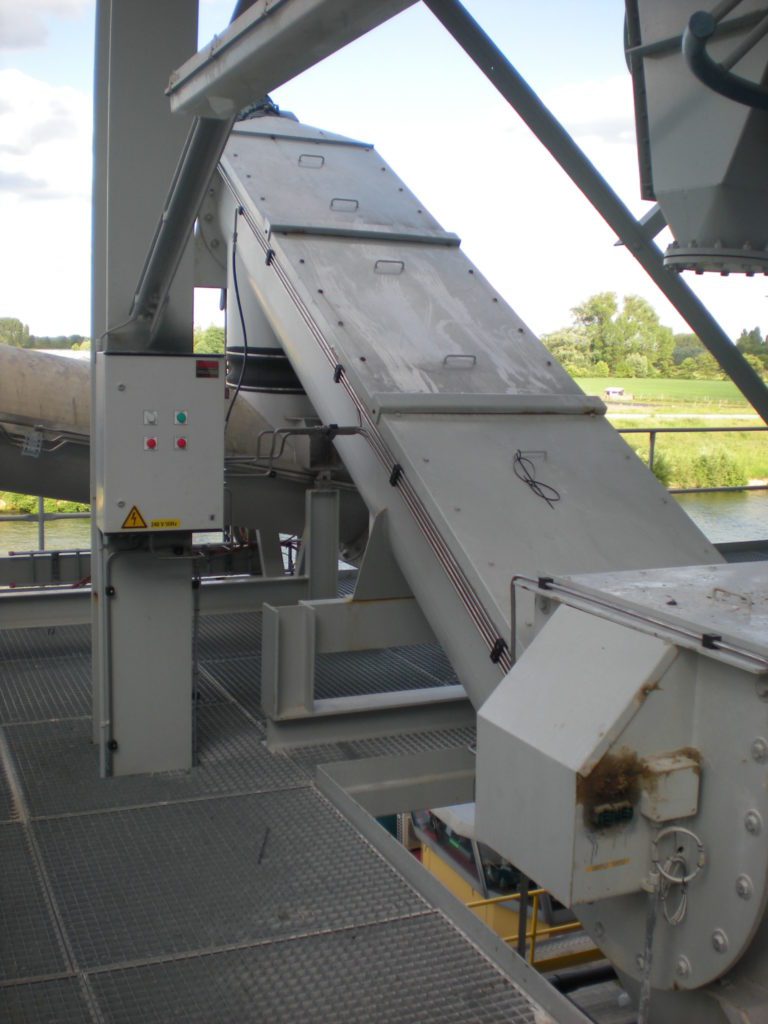 The pumping station is at ground level. It is connected to a primary divider which feeds the 6 secondary dividers. The reliability of the installation has increased with a reduction in maintenance costs. Wear and defects are signalled in an early stage and can be dealt with in time, preventing major failure.